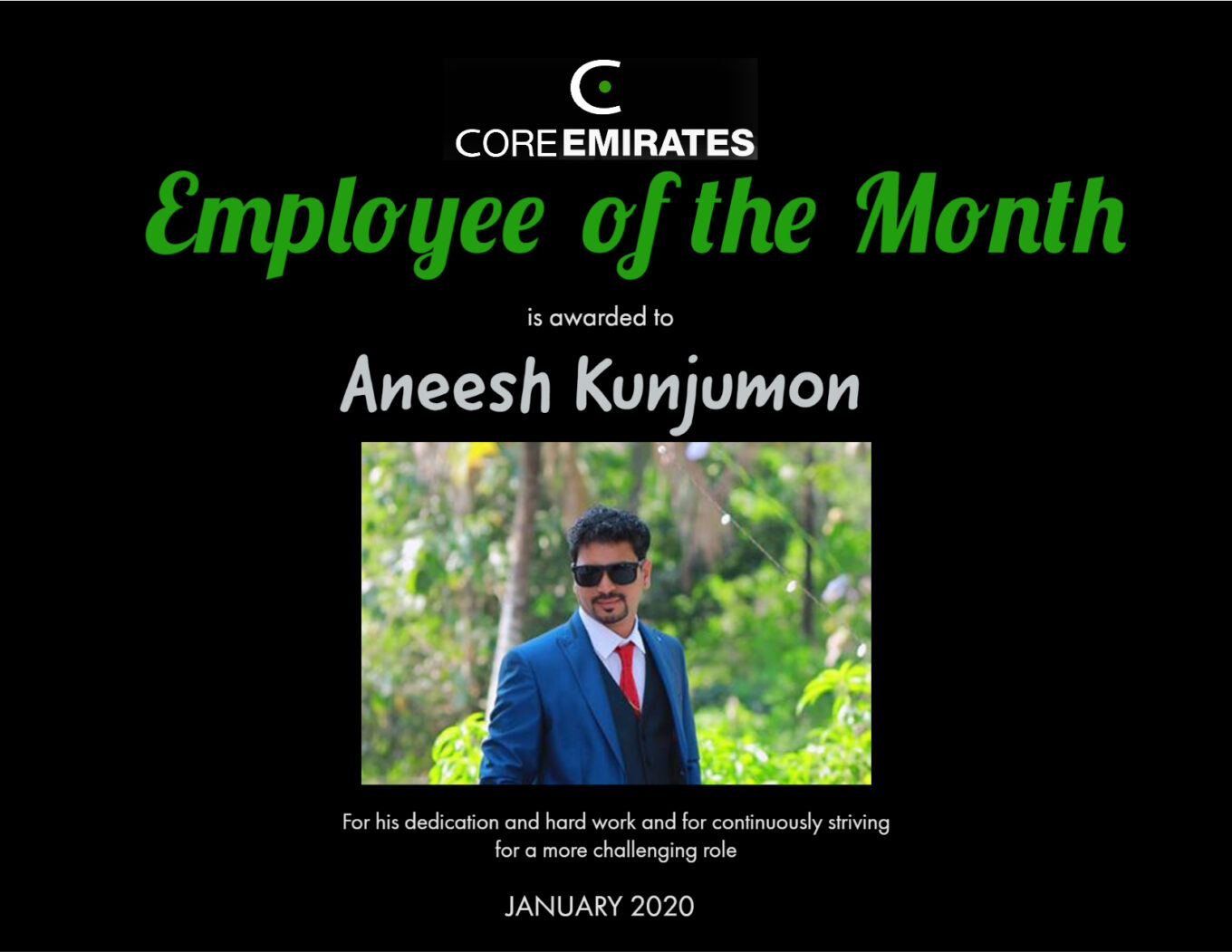 Employee of the month January 2020 Aneesh Kunjumon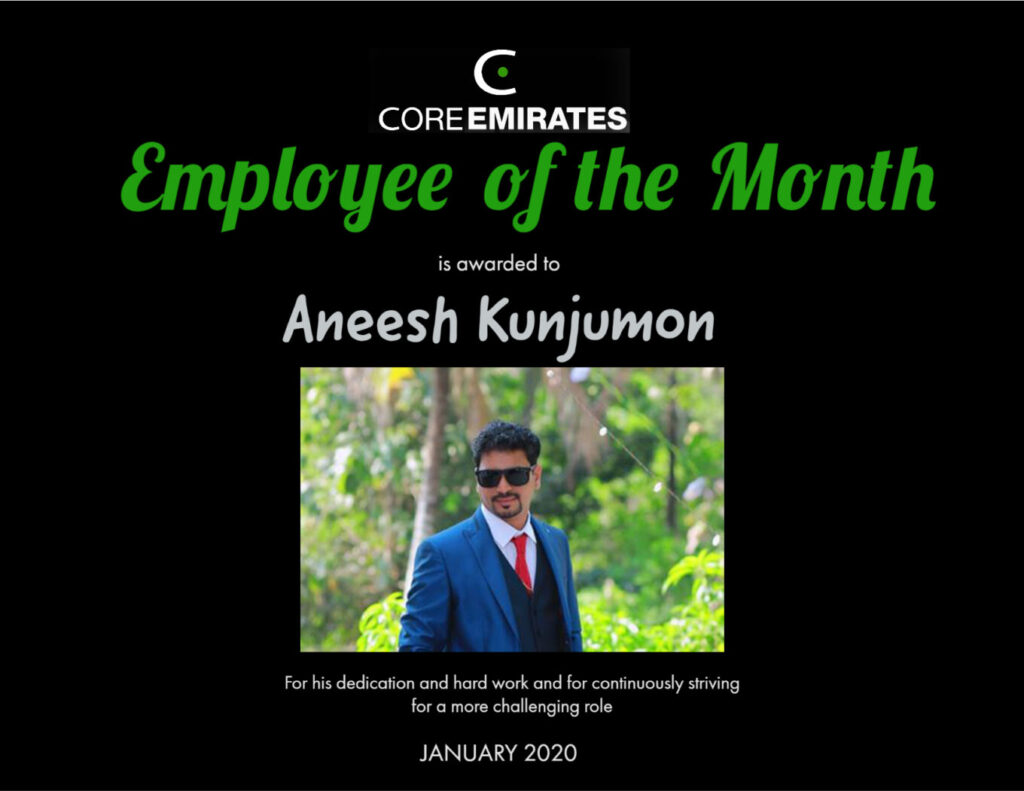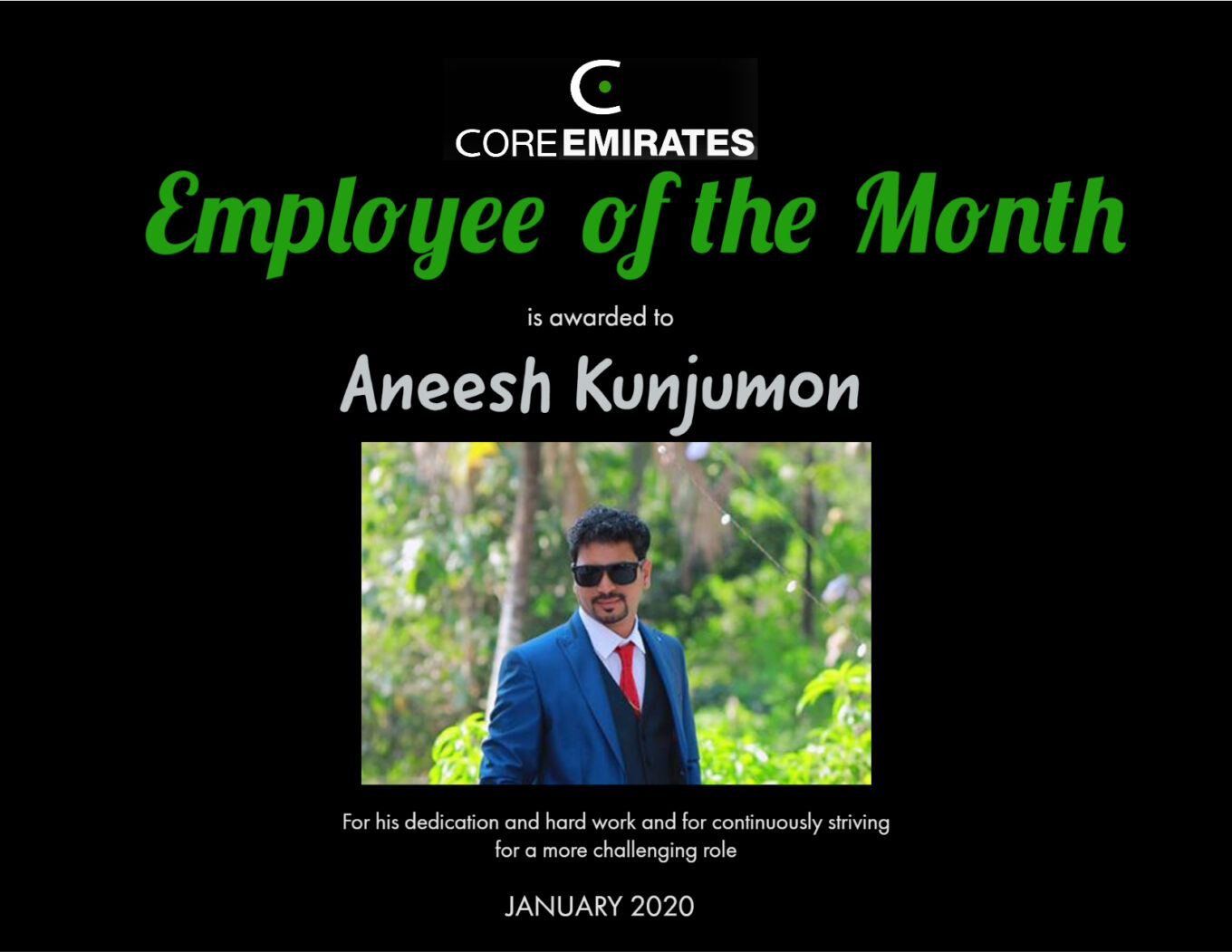 Further to the Year End Party last December 2019, and as announced by Lee and Andy;
Core Emirates has now launched "Employee of the Month"
It's a management appreciation and to merit the chosen "Employee of the Month" for their hard work, being a good team player and/or team leader, flexibility, support to the team and his workmates, building trust and continuous contribution to the company.
We are pleased to announce the "January 2020 Employee of the Month" is being given to Mr. Aneesh Kunjumon for his admiration and hard work and continuously striving for more challenging role at site work.For those that don't know Aneesh got married in January 2020, so now has to work harder !
You may collect your reward from "Mall Gift Card" on any MAF Shopping Mall in UAE; pls liaise with Susan to get the information for collection of your reward.