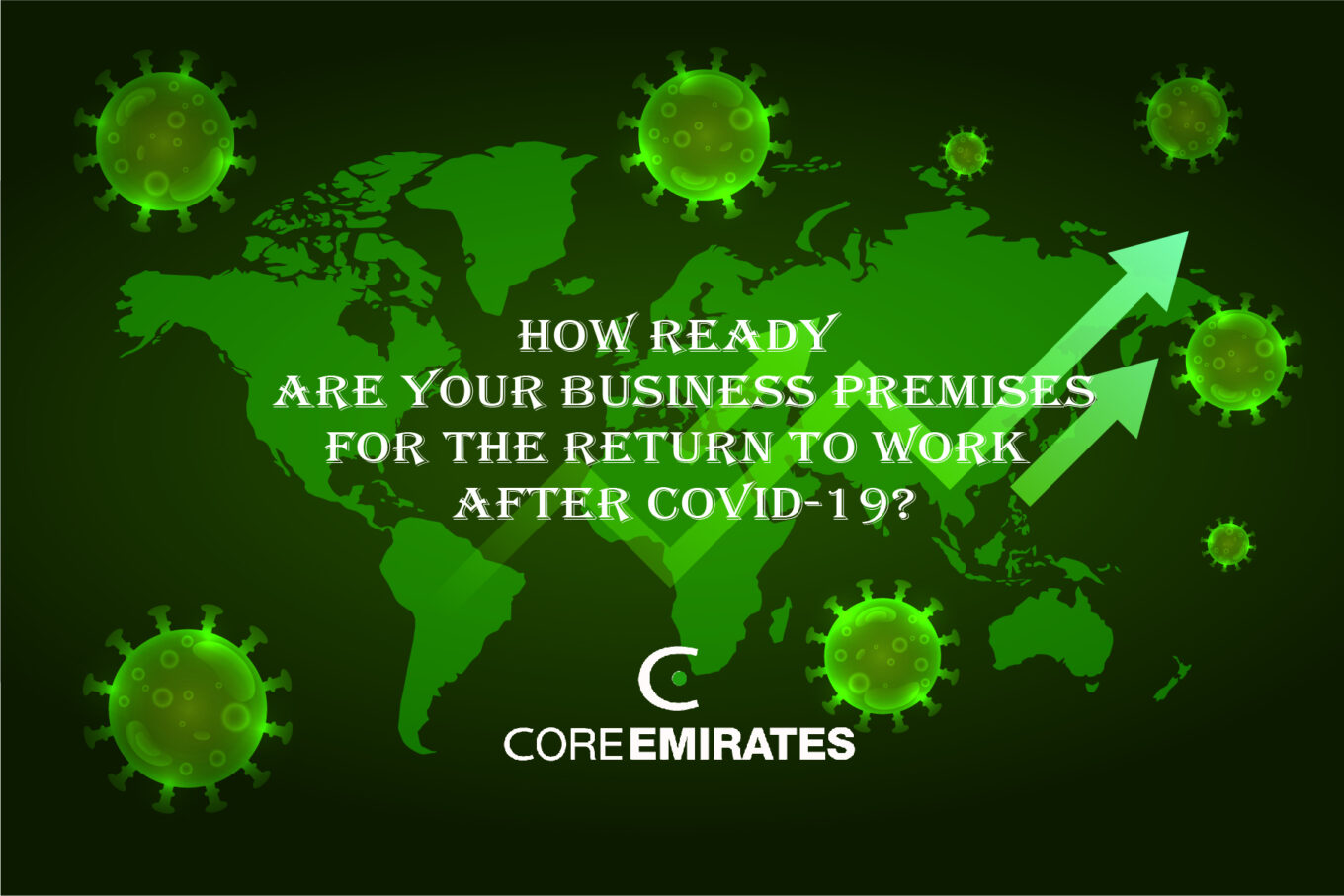 How ready are your business premises for the return to work after Covid-19?
Having all faced Coronavirus together, we can help with the return to work and ensure your staff feel safe in their work environment, so they can concentrate on getting back to doing the best job.
Business owners and property managers will inevitably be concerned not only about the health of their staff but also their buildings after a period where they have been left inactive and under capacity during lockdown.
Core Emirates has a wealth of experience in undertaking risk assessments and validation of building performance and compliance and with our support, you can be certain that you are reopening safely and confident that every member of your team and clients will be protected while on your premises.
The World Health Organisation has emphasised the importance of having effective ventilation in a building where airborne transmission is a known risk and Core Emirates can undertake risk-based surveys of your existing systems and adjust and balance them to meet the requirements.
In addition to air systems the integrity of water systems is also critical, and management of risks associated with Legionella pneumophilia bacteria are a legal responsibility. We can initiate water management programs to undertake regular testing of water systems, including test and control of the temperature of water supplies. Legionella growth is known to be a risk where water temperatures are outside of the range 20°C to 60°C and Core Emirates can undertake detailed testing of water temperatures and water quality sampling including re-chlorination as required.
We will make sure your building services systems are performing in accordance with industry guidelines, allowing you to focus on managing the return of your key staff back into the workplace.
We can carry out:
Ventilation surveys
Re-commissioning to ensure the appropriate fresh air supplies
Air systems filter checks
Air quality checks / ductwork cleanliness checks
Water hygiene risk assessments
Legionella testing
Re-chlorination of domestic water systems
Energy optimisation surveys
To see how Core Emirates can help you get back to business, please contact us on info@core-emirates.com or +971 (0) 4 258 1489