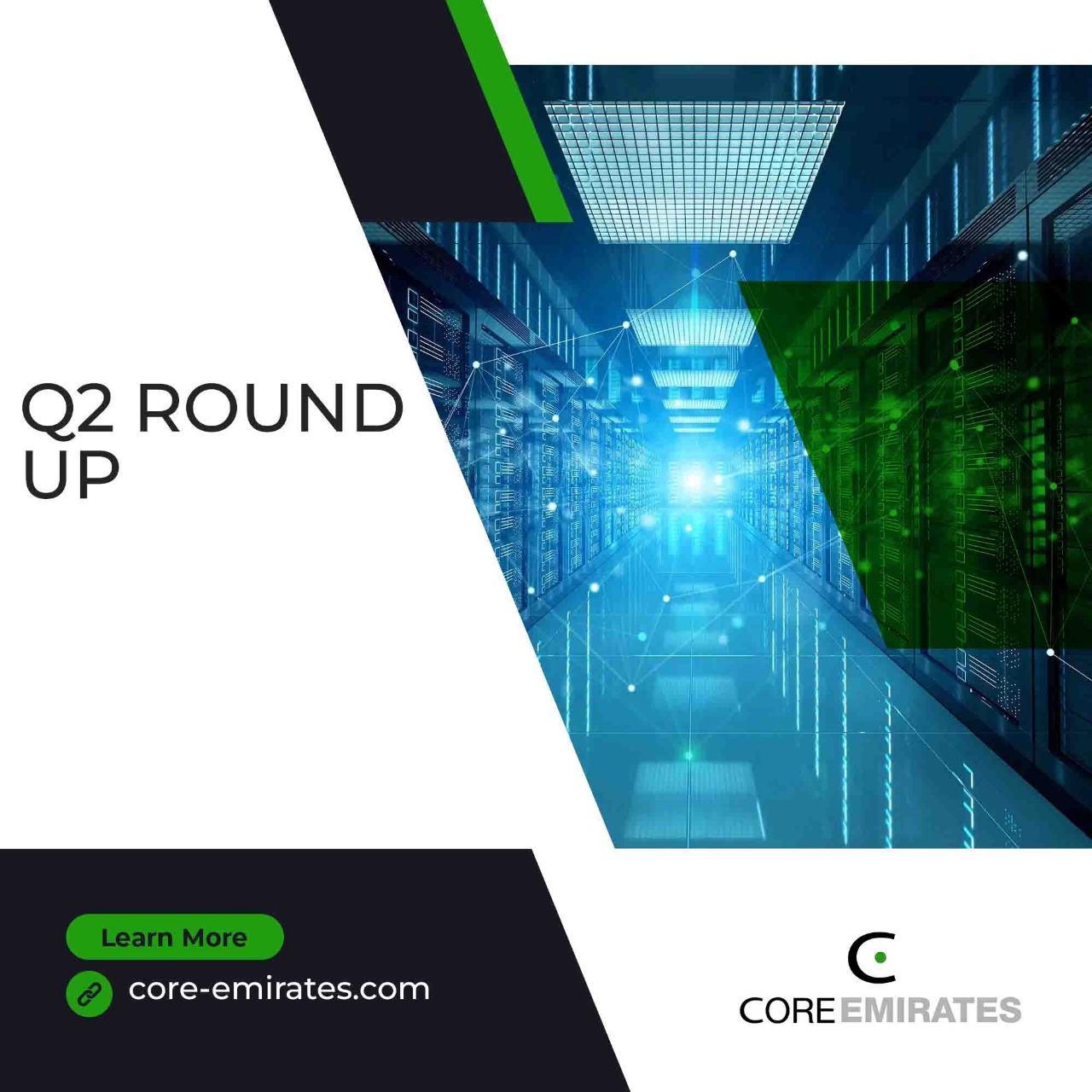 Q2 ROUND UP
Our Q2 has been the usual whirlwind period, with the holy month of Ramadan and a myriad of tenders to plough through, official appointments for another 2 no Data Centre's in Dubai, the UAEs largest Data Centre in Abu Dhabi, a new client appointment within KIZAD, together with significant deployment of staff to our KSA projects, it is business as usual for the GCC team. Our UAE flagship project, Midfield Terminal is now seeing as sharp increase in activity as we enter the final stretch, so our Project Director, Barry Leach and his band of merry men and women are busy to say the least. Similarly, Fadi and his Bahrain team are in full swing and have again received great client feedback which is always nice to hear.
Further afield, we are delighted to have secured further data centre work in Israel, similarly for our sister company, Plan B Solutions, where our regional partner, Andy Britnell has been busy securing opportunities and solidifying partnerships that will enable us to continue to grow our operations in the UK.
By default ,Q2 has also seen the continued growth of our employees. Recruitment has including highly experienced Project Managers and Engineering staff from all disciplines, some of whom have been known to the business for many years, so its exciting times ahead for the Core Emirates family. A separate announcement will follow in this regard.
Our managing partner, Lee Hewitt, together with assistance from our strategic partners, Straightline Consulting have been busy rolling out our updated Core Centrum software package, that is now powered by

 . Facility grid manages all data, safely, for all new and existing buildings. Its cloud-based platform houses in excess of 3500 projects, with clients including Morgan Stanley, Facebook and Equinix demonstrating we've made the right partner decision, whilst adding further value for our clients.
Lee also continues to dedicate his personal time as the Chairman of the GCC Commissioning Specialists Association, where he, in collaboration with other UK committee members, have now completed work on a new module specifically targeted at new Commissioning Managers applicants and grading structure, the details of which will follow separately.
So, as we enter the heat of summer, Core Emirates continues to keep the momentum and look forward to what the next six months has to offer.