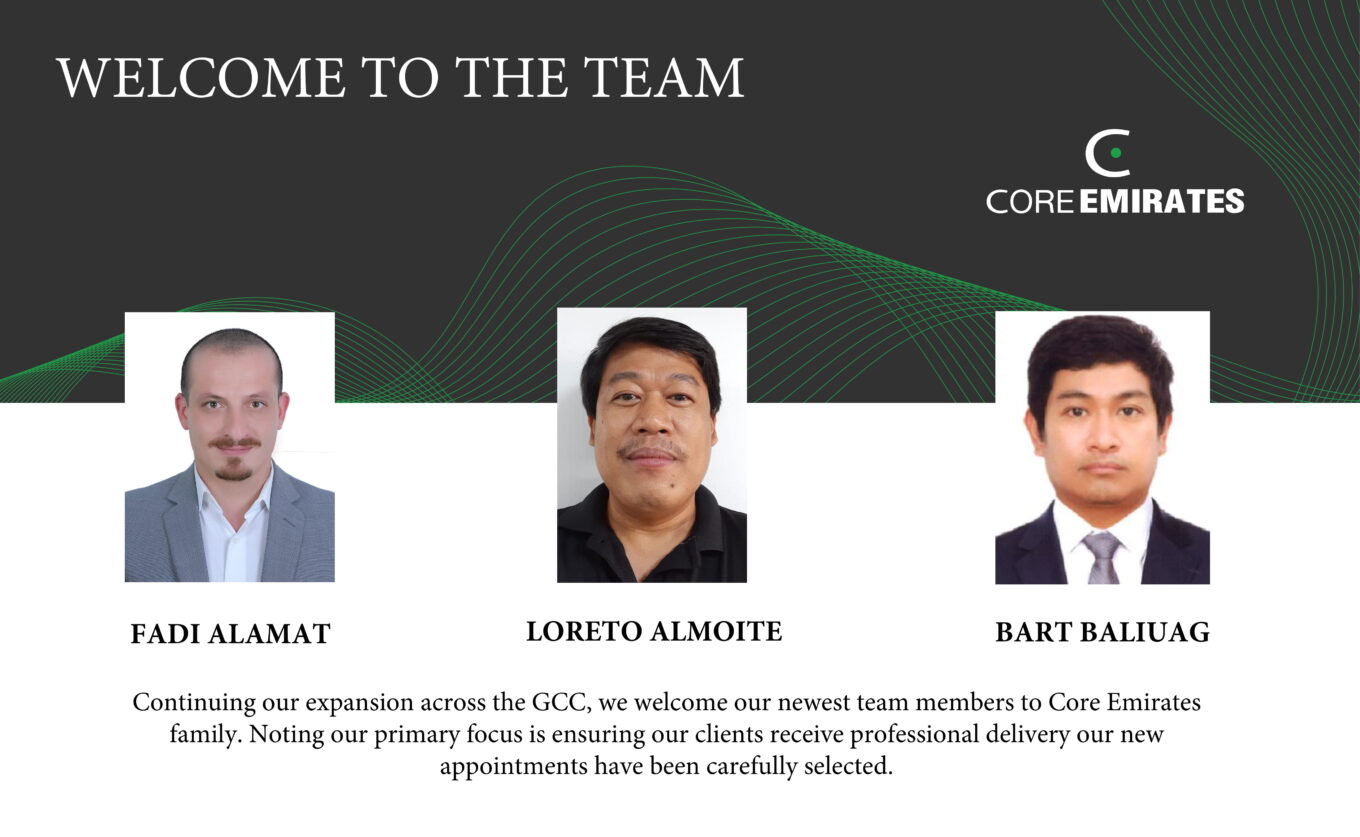 Welcome To The Team
Continuing our expansion across the GCC, we welcome our newest team members to Core Emirates family. Noting our primary focus is ensuring our clients receive professional delivery our new appointments have been carefully selected.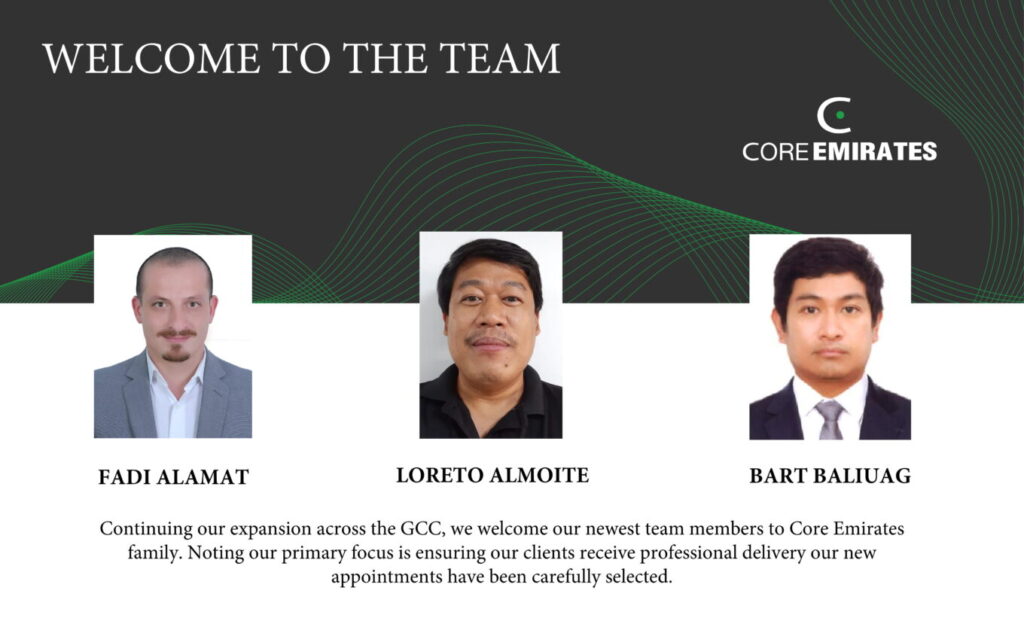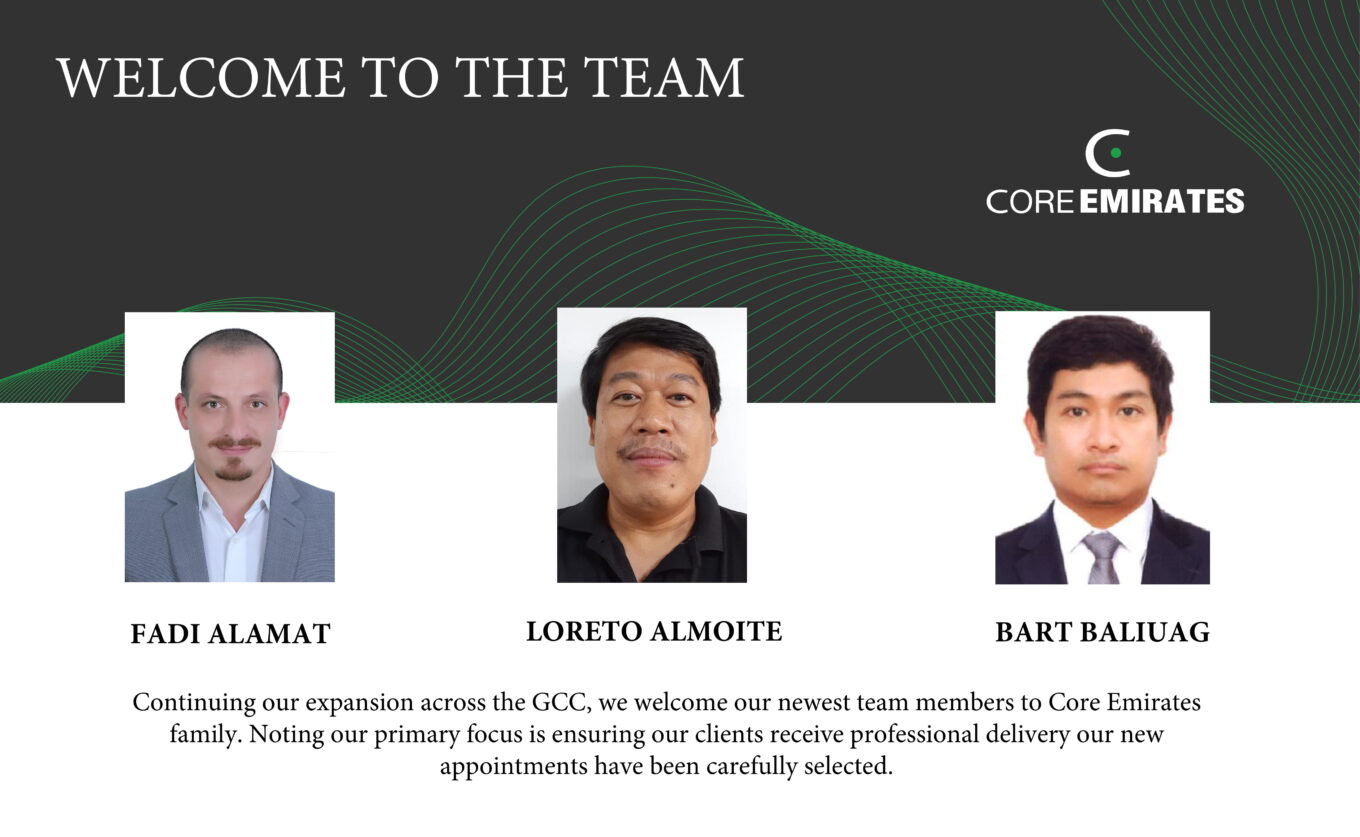 Mr Fadi Alamat is our second Jordanian Core employee by the same name. Fadi was already known to the business, comes with a bachelor's degree in mechanical engineering and has previously been engaged by some of the region's major contracting companies. Fadi's earlier Military background is evident in his structured approach to his duties, and we are looking forward to developing his skills further as he embarks on the client delivery of a large-scale mixed-use development in Bahrain.
Mr. Loreto Almoite has a Bachelor of Science in electrical engineering. Having seconded Loreto's services on multiple occasions, when the opportunity presented itself, his appointment was simply a formality. Loreto has strong technical skills, adapts to new challenges and has worked on some of the GCC's largest developments including the Midfield Terminal project with our team.
Bartolome Baliuag AKA "Bart" comes also from an electrical background with a BSc but has since developed a keen eye for anything ELV. Bart has been in the region for over a decade so is well versed in our market sector having delivered some major schemes. Previous engagements with main contractors, contractors and specialist consultancies allow Bart to the hit the ground running as a valued member of the Core team.
WELCOME ON BOARD