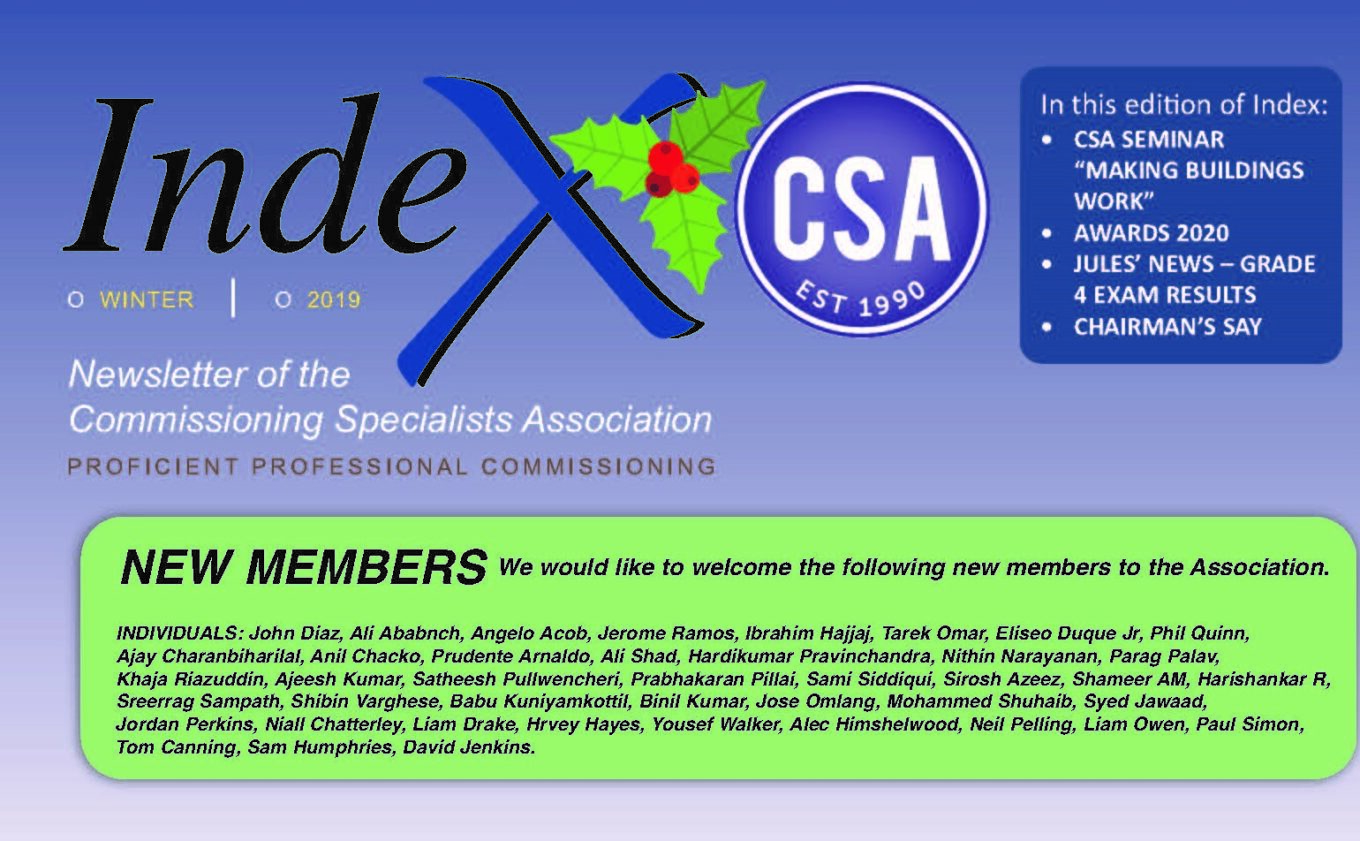 CSA Newsletter – Winter 2019
The CSA GCC chapter is gathering momentum in the region with members successfully implementing recognized industry standards within the commissioning sector, with a record new members joining during 2019. This demonstrates commitment to providing clients with a professional service that differentiates the quality delivery expected in todays market. Core Emirates is proud to announce that both Ali Shad and Arnie Prudente now join others in the business, having been awarded their individual certification.
To learn more about the CSA please click on the link.